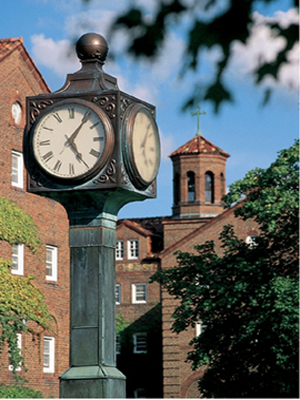 Class of 1997
Welcome, member of the Class of 1997! We hope you've marked your calendar for our 20th reunion, happening on campus June 2 through 4.

We recently launched the 1997 Reunion Class Challenge, aiming to raise $20,000 for The Bonaventure Fund in honor of our 20-year anniversary. We only have until May 31 to reach our goal and help today's students. While we're well on our way, we need the help of every classmate to be successful.

Please join in! If you haven't supported the Reunion Class Challenge yet, follow the link on the right to make your gift now.

Together, we can transform lives.
View More

Team Honor Roll
Julie Fitzpatrick Szpylman
Top Donors
Kristan McMahon
Kristan McMahon
Christopher Shea
Aline Newstead
Francis Kayiwa