THE INAUGURAL FRANCISCAN FACEOFF
A FRIENDLY FUNDRAISING CHALLENGE BETWEEN SISTER SCHOOLS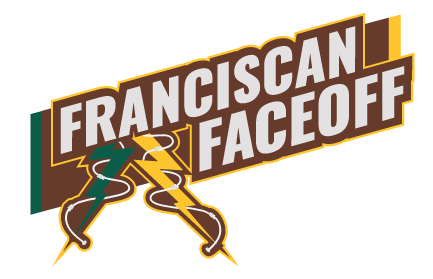 St. Bonaventure University
vs
Siena College

12:01 a.m. – Midnight
March 17, 2021
The Franciscan Faceoff between St. Bonaventure and Siena is a day of fundraising support for our communities, with ultimate bragging rights on the line.
The Bonnies have won six of the first ten official Br. Ed Coughlin, O.F.M., Franciscan Cup men's basketball matchups since the trophy was introduced in 2010. But this faceoff is something different. Every alumni, parent, friend, and employee will be in the starting lineup — and everyone gets a shot to help put their school in the lead!
Contributors have the opportunity to join various giving challenges, create their own fun challenge or simply support a participant or team.
It's a fact that when we give together, we transform lives. So get ready to face off with Siena — because every Bonnie benefits!