Thank You, Bona's!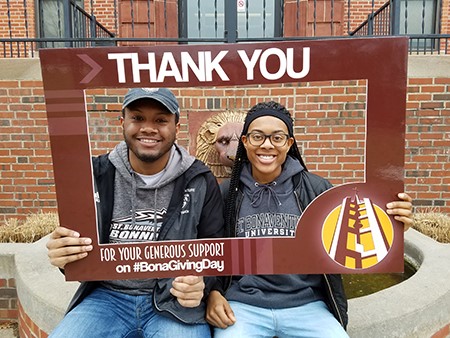 Successful, exciting and filled with Bona Pride — that's a good recap of yesterday's
#BonaGivingDay.
From surpassing the Geiger Challenge 15 minutes ahead of schedule to exceeding the goal of $200,000 well before the 24-hour mark, the Bona Nation proved once again what can be achieved in a single day when we all pull together.
While final results are still being tallied, preliminary reports show a total of more than 650 donations, with more than $270,000 raised in support of today's students. What a great day!
To all who Rose to the Challenge, thank you. Your philanthropy ignites and inspires every student on campus.
For those who didn't have a chance to join in, there's still time to make your gift and be part of the excitement.
---
10:30 pm - Let's Keep It Going!
It's getting late but the gifts keep coming in. With over $233,000 raised you've helped make this one of the most successful days in the history of The Bonaventure Fund.
But we still have some work to do. With 90 minutes left on the clock, we need 50 more gifts to finish this day strong.
If you haven't yet, please take a couple of minutes to make a gift. You could be the one who gets us across the finish line.
---
7:55 pm - Over $225,000 raised with 3.5 hours still to go!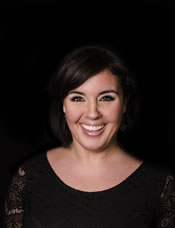 Anna Bulszewicz, '07, lecturer in the Jandoli School of Communication, shared her story this morning for #BonaGivingDay ... After learning her story has received the most interactions of the day so far, she wanted to share a message to the Bona Nation!
"To all our #BonaGivingDay donors, YOU ROCK! Your generosity fills me with immense pride and gratitude but guess what, I'm not the least bit surprised that you all showed up! This is who we are. Because of you, we continue to show the world who we are at St. Bonaventure University!"
For all those who didn't have a chance to give yet today, there's still time to join in! Just visit www.sbu.edu/bonagivingday. Every donation, no matter the size, makes a difference for our students.
Go Bona's!
---
5:00 pm - Bona Giving Day supports students like Emily Valvo, '19, as they rise to their goals
We have received more than 450 gifts so far!
Your gifts are going to The Bonaventure Fund, which helps students like senior business marketing major Emily pursue their dreams.
Emily has dreams of being her own boss, and is currently serving as vice president of the American Advertising Federation and marketing director for SIMM on campus.
Click here to watch Emily talk about how SBU is helping polish her skills for the future
Colette Dow, '88, is currently offering a matching $100 bonus for the next 100 gifts of $100 or more.
Donate now to have double the impact!
---
2 p.m. & the Bona Nation continues to Rise to the Challenge!

In a word, it's an AWESOME day at Bona's as all Bonnies pull together in support of today's students.

Three new challenges just launched:

Bill Hanvey,'84, has generously offered a dollar-for-dollar match, up to $3,000, for all gifts made today by members of the Class of 1984.
Bill Giniecki, '59, has generously pledged $100 for every graduate of the last ten years who makes his or her first gift to The Bonaventure Fund before 11:59 p.m. tonight.
Class of 2004 Reunion Co-Chairs, Mark Battaglia, Pat Gill, and Matt Minichelli, have generously offered a dollar-for-dollar match, up to $3,000, for all #BonaGivingDay gifts made today by members of the Class of 2004!

Woot! Let's go Bona's and Rise to the Challenges!
---
12:30 pm - Midday Update
Bill Lawley, '85, is thrilled by the progress of #bonagivingday so far! He understands his challenge of a $15,000 donation when we receive 450 gifts is a huge goal, so he is extending the challenge… could we get there by 3 PM? Let's show him the power of the Bona Nation!
www.sbu.edu/bonagivingday
---
11:20 - am - New Challenge Issued
Michael and Kristen (Costello) Geiger, '86, will give $8,000 if 80 gifts are made in the next 60 minutes.
If you haven't made your gift yet, now is a great time. Don't forget to share the news on social media using the hashtag #BonaGivingDay.
---
9:45 am - Lawley Challenge Update - Great work!
We are off to a huge start with almost 150 gifts received!
If we can reach 450 donations by noon, University Trustee Bill Lawley, '85, has pledged a donation of $15,000.
Any amount counts! By making your first gift now, your support will go even further by helping to unlock the Lawley challenge as we work together to make a difference for the Bona community.
- Emily Knitter, '19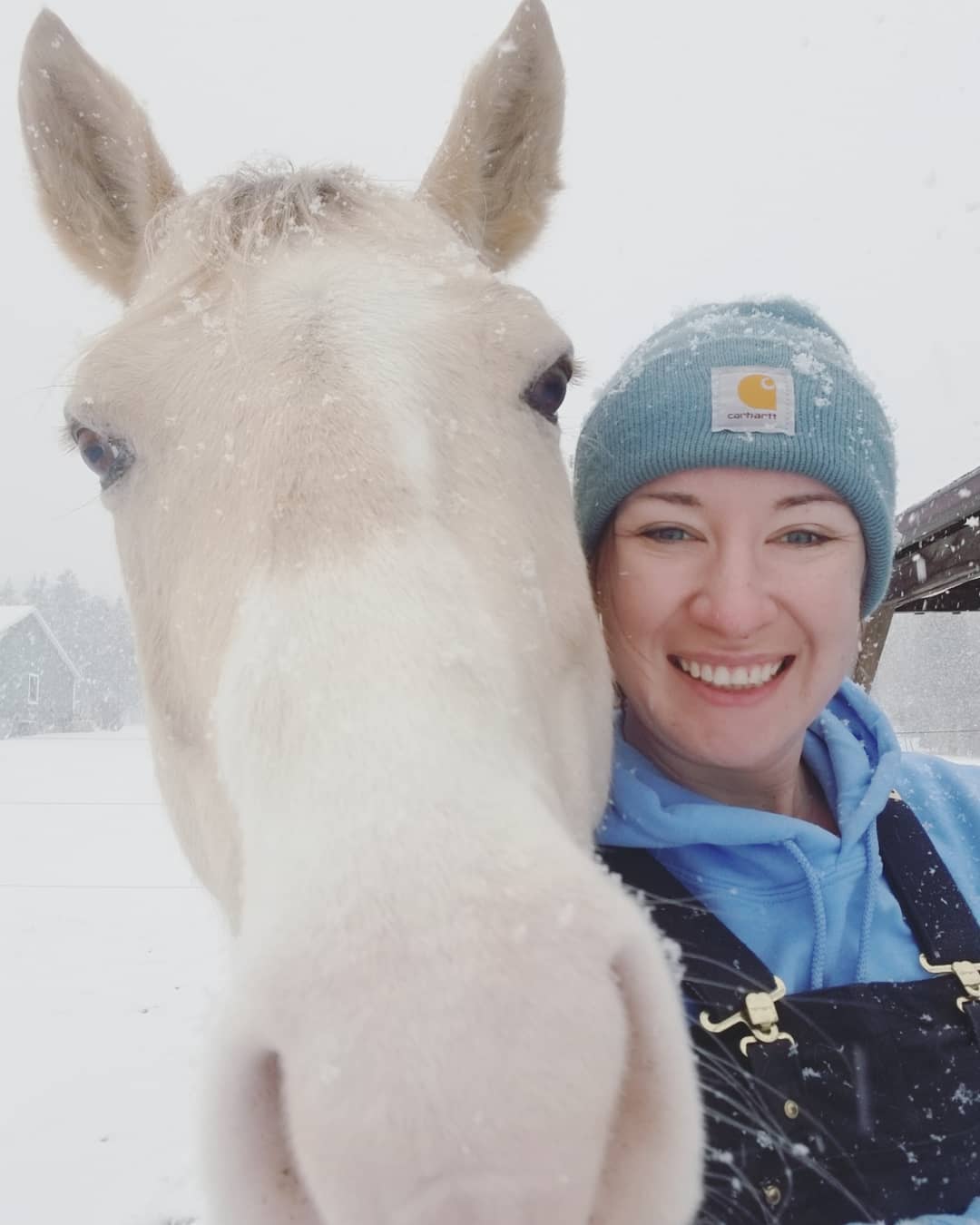 ---
Wednesday, February 6 - 8:30 pm - We're Back! The fourth installment of #BonaGivingDay is here!
Welcome back, Bonnies! Thanks for joining us for our fourth annual #BonaGivingDay. You helped us break records each of the past three years and we're sure you'll be there to help us do it again.
We're still a few hours from the official start and we've already received our first giving challenge!
University Trustee, Bill Lawley, '85 has pledged a donation of $15,000 if we can reach 450 donations by noon on Thursday.
Help us get off to a strong start and meet our first challenge by making your gift right now!
---
LIFE GETS BUSY. YOU PROBABLY WEAR A LOT OF HATS IN ONE DAY.
No matter what hat you're wearing at the moment,
we hope you'll take time to join in with a gift
during Thursday's 4th annual #BonaGivingDay!
(Doing so will help today's students don a few hats of their own.)
Pictured: The cast of a student dramatic presentation, circa 1920.
Photo complements of University Archives.