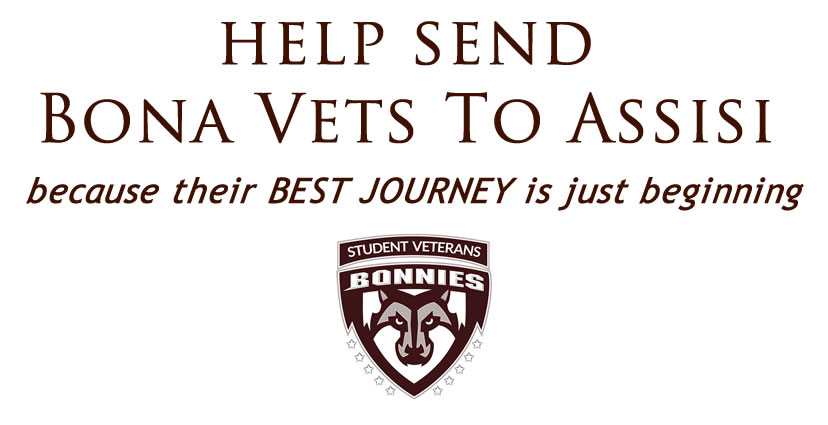 After serving nearly six years in uniform, Emily Knitter feared that the camaraderie and higher purpose she'd found in the United States Army might be a thing of the past.

So did Greg Kahle, a U.S. Army veteran with five years' experience as a military police patrolman. "Moving away from the disciplined and regimented lifestyle that I had grown accustomed to was a hard task," remembered Greg.

Today, these former warriors are classmates at St. Bonaventure University where they are pursuing degrees and finding purpose.

"The transition out of uniform has taken far longer and been more challenging than any of us expected. But the opportunities available through Bona's have connected us once again," noted Emily.

One of those opportunities is a 9-day pilgrimage to Assisi, Italy, where student veterans can explore the history of the Franciscan intellectual tradition and engage in healing meditations.

With your support, two student veterans per year will be able to experience a pilgrimage that generates hope, optimism, and a resilience for facings life's challenges.

Please give today and help Bona Vets further prepare for meaningful and productive post-military lives.